Building and Grounds Usage
White Building / Meeting Hall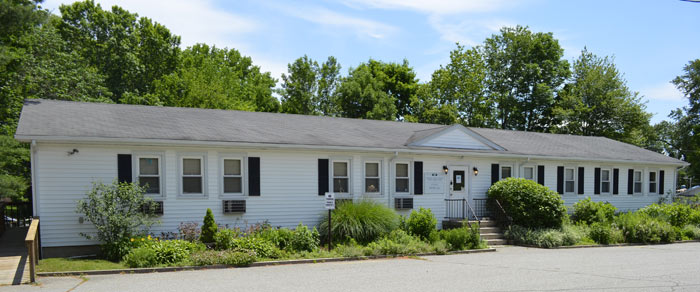 Building may hold a maximum of 60 people seated, or 128 standing.
Make sure all windows are closed and locked before you leave.
Take all recyclable materials with you.
All garbage must be bagged and placed in dumpster outside.
Check that all lights including bathroom lights are off.
Leave no food or other materials in kitchen. Make sure stove is turned off.
Sweep floor. Large floor broom in utility closet. Small broom and dustpan are in kitchen closet. Client must supply they own cleaning supplies.
Door must be locked upon leaving and key returned to box.
Bathrooms to be left neat. Empty trash bins also.
Grounds

No alcoholic beverages may be sold on the F.C.A.E.C., Inc. grounds or buildings unless the renter has a liquor license and has arranged for police presence on the grounds
No motorized vehicles parked in fenced in rings.
All garbage must be bagged and placed in refuse containers.
Report any broken equipment or problems with the grounds to Glenn Morris.
Make sure all windows in secretary's stand are closed and fastened and door is locked before leaving.
Renters who use the pavilion must leave it in "broom swept" condition.
Please apply bleach or other disinfectant to areas where dogs have urinated and clean up all equine or canine fecal matter.
Please pickup any trash in the Parking lot. Don't throw any papers or empty bottles in the front garden(by steps of the white building).
Rental Rules
A signed contract with contact persons name, address and phone number must be returned to the FCAEC office with applicable fees at least one week prior to use.
Non-profit organizations must submit "proof" – 501(c)3 status, Tax ID # or copy of organization mission statement or by laws.
A certificate of liability insurance is to accompany the signed contract. The organization/ person using the property must be named on the certificate.
A security deposit will be required for all events. This deposit will be returned after an FCAEC designee has inspected the premises and judged them satisfactory.
Requests for use of water, grass cutting (in use of horse show rings), use of kitchen, use of Pavilion or any special requests must be made at time of application.
Open events requiring traffic control, a fire truck or an ambulance on the grounds will be the responsibility of the applicants.
Applicants renting the grounds where 60 or more people are expected are required to provide at least one portable toilet.
Events lasting two or more days are required to provide for their own garbage removal or pay F.C.A.E.C., Inc. $180 to rent an additional dumpster.
Multiple days' usage will be negotiated on an individual basis. Set up and take down times will count as additional days unless done within rental times. Days used over contract dates will be deducted from deposit.
The Fairfield Agricultural Extension Council, Inc. reserves the right not to allow re-rental of premises if these guidelines are not met.  Thank you for your cooperation.